2012 EOSS MOTORFEST™ by Tricked Out Car Club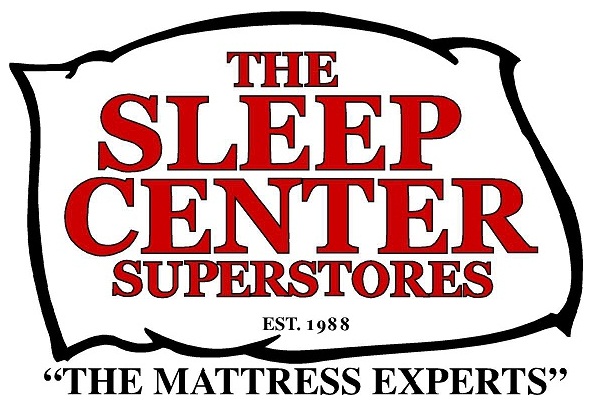 Total Stats

201 Show Cars, Trucks & Bikes present - 186 in the show zone & maxed out!
1900+ People through the gates.
Over 100 Trophies
Handed out $2300.00 in Cash & Goodies.
DynoJet Dyno on the scene.
4X4 Flex Ramp on the scene.
Raised $3200.00 for Anchorage Children's Home - See our TOCC Giveback Page.
19 Car, Truck & Bike Clubs Present - See List Below.
Many auto enthusiasts/independents from throughout the United States.
Fun times & Endless memories for all!
Orange Ave & Destiny Reggae performed live. (several acts set for 2013) This was our first music show and we had to learn!
Longest distance traveled.... Temple, Arizona! (Cash & Trophy for this in 2013)
Supporting Car/Truck/Motorcycle Clubs

NFSP Motorsports - 17



Outlaws Car Club - 13



Crazy Cruisers - 8



Bay Mustang Club - 7



Son of a Jeep - 6



Freeport Cruisers - 4



Florida Mopars - 4



Insane Innovationz - 4



American Muscle Car Club - 3



Acrophobia - 3



Emerald Coast Subaru Club - 3



Hot Wheels Car Club - 2



Emerald Coast Corvette Club - 2



Christian Rods & Customs - 2



Renegade Car Club - 2



Vital Signs Street Designs - 2



G8 Pontiac Club - 2

Destin Car Club - 1



Wicked Vision - 1
TOCC MOTORFEST 2012 public photos are posted on this official TOCC page!
Please "Like" our TOCC Facebook page to stay up-to-date on all the surprises we are HOLDING BACK for 2013! HELP SPREAD THE WORD!



WHO DID THIS EVENT BENEFIT?
100% of the proceeds from EOSS 2012 went to Anchorage's Children's Home here in Panama City, Florida. They were present all day with us and we presented them with a $3,200.00 donation after the event. THANK YOU TO ALL IN ATTENDACE and OUR SPONSORS & PARTNERS FOR MAKING THIS POSSIBLE!
We are very open about where the money goes so you can rest assured it is for a good cause and what we say up front to you, is what we will do. Please review our TOCC Giveback page and contact us anytime to help out.
Sponsors and Community Partners
Please take a look at the fine businesses that wanted to make a difference for the children and veterans of Bay County, Florida. We are very thankful for the care and cannot express it enough. Caring for our community as friends & neighbors. By them providing the majority of funding for this event, it allows nearly every penny of the money raised to be given directly to our charity benefactors. This is a winning formula that needs your help to succeed. No one at TOCC gets paid, no one gains from this event (except for good times) and TOCC as a club does not gain a penny, either. Once EOSS 2012 expenses were covered, the balance was turned over to Anchorage Children's Home... It's that simple!
Platinum Sponsors

The Sleep Center - Discover Sleep Again! Panama City's Best Bedding Store!

Spinnaker Beach Club - World Famous Spinnaker!

MICA Specialties - Web Development & Technology Consulting for the Small Business & Consumer!
Gold Sponsors

New Speed, LLC. - Racing forward to success!

Sparkles Detail - Croftgate USA Product Distributor and Car Care Experts!

Club Lavela - Come Party with Thousands!
Silver Sponsors

PC Dominos Pizza - Panama City's pizza headquarters!

Orangeman Customs & Racing - Builder & Restorer of Custom Cars!

Event Logic - 850-236-8515 Concerts & Weddings & more!

Lee Brahier - Guild Quilter
Media Partners

Motorfest Magazine - By Land. By Air. By Sea.

Justin Weathermon Photography - True Auto Enthusiast!

Acevedo Photography - Panama City Beach's premier event coverage!

WJHG TV NEWS 7 - Coverage You Can Count on!

WMBB News 13 ABC - Your online Destination for News, Weather, and Sports!

105.1 BOB FM

HOT 107.9

103.5 KICK'N COUNTRY

ARROW 95.9

BEACH 95

ISLAND 106

101.1 TALK RADIO

V-100

97X

WPAP 92.5

WFLA 94.5

ESPN 590

99.3 THE BEAT

SUNNY 98.5

Various Online Auto-Related Websites & Blogs (will be posted soon)
Community Sponsors & Partners

Hot Wheels Car Club - Panama City's Oldest Hot Rod Club.

Rent N Roll - Custom Wheels & Performance Tires!

Mobile Solutions - Ruth and the Gang are Audiophiles that Love Bass!

Summit Racing Equipment - Where the racers and enthusiasts get their parts!

Direct Auto Insurance We'll Do Right By You!

Jana Calhoun, DMD - Your Friendly Neighborhood Dentist!

O'Reilly's Auto Parts - Professional Parts People!

Epic Wraps - Providing Unique Marketing & Design Solutions for your Vehicles!

Panhandle Dippers - Dip it and Forget it!

Powder's Customs, LLC. - Your Car Audio & Custom Accessory Store!

RockAuto - All the Parts your Car will Ever Need!

Stop-Street-Racing.org - If you're serious about winning, take it to the track!

Dyno-on-the-Go - The East Coast Dyno Professionals!

Son of a Jeep - Panama City's Jeep Experts!

Car Covers Direct - Custom Car Covers for Any Vehicle, Fast, Affordable & Easy!

Mike Reiter & Associates - Debtors Defense!

Eddie's Auto Body - Offering Quality Auto Repair with Reasonable Prices!

Outlaws BBQ - Yummy Food, Great People!

Anchorage Children's Home - An Anchor for today's Children...Strengthening tomorrow's Families!

Gulf Marine Inc - Your Boating Specialists and Honda Headquarters!

Beef 'O' Brady's - Good Food. Good Sports!

Seatow - Where Boaters Belong™!

Panama City Marketplace - The Locals' Guide!

Somethin's Cookin! - Gourmet Foods Prepared Fresh!

C & G Sporting Goods - 60 years of being bay County's hunting headquarters!

Playground Music Center, Inc. - Serving Musicians worldwide since 1961!

Earring Alure - Handcrafted Jewelry from Port St Joe, Florida.

Centennial Bank - Banking that Comes to You!

T.G.I. Friday's - In Here. It's Always Fridays!

Shores of Panama - A new collection of condos by Camilo Giraldo!

Thank you for your continued support of Tricked Out Car Club from all the members, officers and supporters of this community automotive event. It is put on by the efforts of many; all non-paid helpers as no one in TOCC gets paid a penny, no one - it is all given to better our local community... following the core values & principles of TOCC.
-James Clemens - President & Founder
*LIABILITY, MEDIA, GENERAL RELEASE:

Entrants and participants by execution of this entry form release and discharge the all parties involved. This includes but not limited to; The EOSS MOTORFEST Event Staff, Tricked Out Car Club, Spinnaker Beach Club, their officers, directors, employees, agents, representatives, servants, volunteers, sponsors, and anyone else connected with the event (we), along with any other participant or visitor. This releases all causes whatsoever that may be suffered by an entrant or participant to his or her person or property.
Tricked Out Car Club reserves the right to evict any entrants whose behavior is deemed objectionable. Including but not limited to, damage caused by the entrant, by his/her vehicle, entrant's appearance, or that of his/her vehicle, or conduct considered unbecoming or not fitting to the shows image. In the event of any eviction or restriction, Tricked Out Car Club is not liable to refund any entry fees except at its own discretion. Tricked Out Car Club also reserves the right to all photos or videos taken at the event. By submitting your registration to TOCC for this event, entrant agrees and understands that Tricked Out Car Club is NOT responsible for any injury, loss of articles, or theft.


*PRE-REGISTRATION RELEASE:

Entrants and participants; by execution of this entry release you discharge Spinnaker Beach Club and Tricked Out Car Club and affirm that you are solely responsible for your personal property. We are not responsible for injuries, lost, stolen or damaged property.

By submitting this form for your entry as your electronic signature - you agree to all above said terms and conditions.

ATTENTION ALL: All payments will be collected at the event gates. By pre-registering, you will be assigned parking with your club/group/friends. All other parking will be according to EOSS MOTORFEST design. We will not be accepting payments for pre registration entries online. If you are not in a club and have more than one vehicle joining you, please list a group name on all registration forms so we may park you together.
(Show details are subject to change as we fine-tune the show for optimal output!)