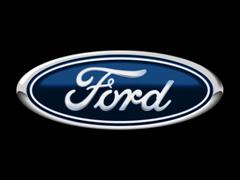 TOCC - Team Ford
Tricked Out Car Club - Team Ford covers all types of Ford rides that our members enjoy driving, racing, maintaining and simply discussing at length. They are dedicated to the Ford lifestyle with people from across the globe.
If you enjoy interacting with fellow Ford enthusiasts and want to share your Ford experiences in a fun and friendly way, TOCC - Team Ford is the perfect place for you. If it has to do with Ford, you can discover it here. Team Ford is exclusive to the Ford brand!
If you have a Mustang or other Ford car or truck and your looking for a professional club to join, we would love for you to give us a chance too. As a club, we enjoy meeting friendly auto enthusiasts that wants to build a family across the globe while exploring the full potential of their rides. We also enjoy holding photo shoots, attending car shows, track events, circuit racing and other exciting gatherings along with getting together to share our expertise and keep the rides looking sharp! We our partnered with the world's best suppliers, clubs & resource forums to provide you with the best directory of sites regarding the Ford brand.
If you are looking to buy or lease a Ford, we recommend contacting Bay Lincoln. Be sure to tell them Tricked Out Car Club sent you!
If you have any questions, please do not hesitate to contact us for more information!
Ford Connect
Ford Performance Parts
Ford Shouts